January 20th - 22nd, 2023
Glacier Lodge - Hungry Horse, Montana
This coming January, men who are called 'sons of God' will gather to advance the Kingdom of our Lord. You're invited to come and experience enriched study, prayer, worship, fellowship, and community. All in the name of King Jesus.
Pray / like Jesus.
It was at this time that He went off to the mountain to pray, and He spent the whole night in prayer to God. Luke 6:12

In the early morning, while it was still dark, Jesus got up, left the house, and went away to a secluded place, and was praying there. Mark 1:35

And He went a little beyond them, and fell on His face and prayed, saying, "My Father, if it is possible, let this cup pass from Me; yet not as I will, but as You will." Matthew 26:39
Worship / like Jesus.
Yet a time is coming and has now come when the true worshipers will worship the Father in the Spirit and in truth, for they are the kind of worshipers the Father seeks.  John 4:23

Therefore, I urge you, brothers and sisters, in view of God's mercy, to offer your bodies as a living sacrifice, holy and pleasing to God—this is your true and proper worship.  Romans 12:1

Therefore, since we are receiving a kingdom that cannot be shaken, let us be thankful, and so worship God acceptably with reverence and awe, for our "God is a consuming fire." Romans 12:28-29
Fellowship / like Jesus.
Everyone felt a deep sense of awe, while many miracles and signs took place through the apostles. All the believers shared everything in common; they sold their possessions and goods and divided the proceeds among the fellowship according to individual need. Day after day they met by common consent in the Temple; they broke bread together in their homes, sharing meals with simple joy. They praised God continually and all the people respected them. Every day the Lord added to their number those who were finding salvation. Acts 2:43-27
Recognize / Jesus.
Nevertheless, I tell you the truth: it is to your advantage that I go away, for if I do not go away, the Helper will not come to you. John 16:7

So they drew near to the village to which they were going. He acted as if he were going farther, 29 but they urged him strongly, saying, "Stay with us, for it is toward evening and the day is now far spent." So he went in to stay with them. 30 When he was at table with them, he took the bread and blessed and broke it and gave it to them. 31 And their eyes were opened, and they recognized him. And he vanished from their sight. 32 They said to each other, "Did not our hearts burn within us while he talked to us on the road, while he opened to us the Scriptures?"  Luke 24:28-32
Be / like Jesus.
But Jesus went to the Mount of Olives. Early in the morning he came again to the temple. All the people came to him, and he sat down and taught them. The scribes and the Pharisees brought a woman who had been caught in adultery, and placing her in the midst they said to him, "Teacher, this woman has been caught in the act of adultery. Now in the Law Moses commanded us to stone such women. So what do you say?" John 8:1-59

For you have been called for this purpose, since Christ also suffered for you, leaving you an example for you to follow in His steps 1 Peter 2:21

A new commandment I give to you, that you love one another, even as I have loved you, that you also love one another. John 13:34

But we all, with unveiled face, beholding as in a mirror the glory of the Lord, are being transformed into the same image from glory to glory, just as from the Lord, the Spirit. 2 Corinthians 3:18

Truly, truly, I say to you, whoever believes in me will also do the works that I do; and greater works than these will he do, because I am going to the Father. 13 Whatever you ask in my name, this I will do, that the Father may be glorified in the Son. 14 If you ask me anything in my name, I will do it. John 14:12-14

Pursue love, and earnestly desire the spiritual gifts, especially that you may prophesy. 2 For one who speaks in a tongue speaks not to men but to God; for no one understands him, but he utters mysteries in the Spirit. 3 On the other hand, the one who prophesies speaks to people for their upbuilding and encouragement and consolation. 4 The one who speaks in a tongue builds up himself, but the one who prophesies builds up the church. 5 Now I want you all to speak in tongues, but even more to prophesy. The one who prophesies is greater than the one who speaks in tongues, unless someone interprets, so that the church may be built up. 1 Corinthians 14:1-5

Being in intense relationship with Jesus flips the tables on sin.
"Eliminating sin from your life does not bring Christ's freedom; instead, being set free by Christ eliminates your incarceration to sin."

Register Now
Statement of Belief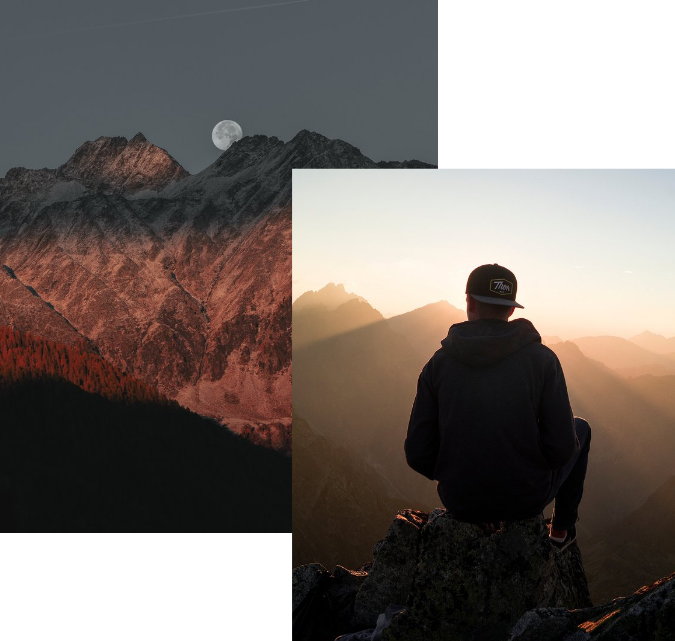 Glacier Lodge - Hungry Horse, Montana
Glacier Bible Camp - 400 5th St W - Hungry Horse, Montana
Have a question or need help? Message us here
Or call 406-201-1616 (leave a message)